Witness of Love on the Service of the Truth
The specific apostolic  mission of the Congregation  is to "revive  the face of the truth"  enlightening the intelligence and the conscience through Education and Faith.
The preferential duties of our mission : evangelization, education, human promotion  at the service  of Infants, Young people and Families.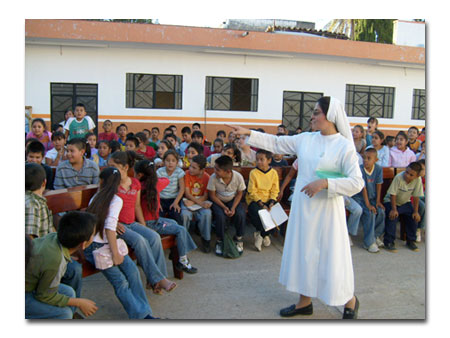 In this vocation and mission we draw inspiration  from the mystery of the Heart of the Incarnate Word.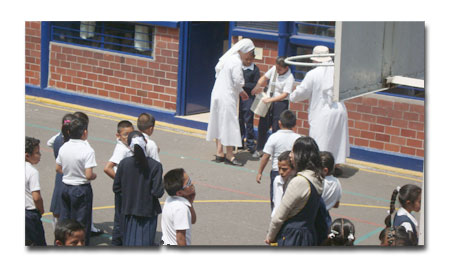 The Mother Founder  regards Christian Education recommended to the nuns fidelity to the catechism  teaching with this words: "be in love with this work that is dear to the Most Sacred Heart of Jesus  who  in this  earthly life spared no trouble or sacrifice  to evangelize the crowds and after His resurrection  continued  His work  by means of the  Apostles: "docete ad gentes" (teaching  them to observe all that I commanded you)