Our spirituality is expressed on the denomination itself :"Sisters of the Sacred Heart of the Incarnate Word". In this, in fact  we honor  the sum expression  of  the merciful love of God towards humanity. From contemplation  we draw nourishment to increase our love towards God and neighbors (constitution 3).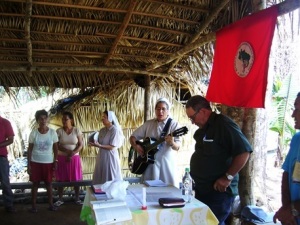 Jesus said to Mother Carmela : "I desire from you a religious institution were my heart may find comfort from  wounds and offences given; I want an association where Martha and Mary come to agreement".
On the footprints of the Founder, Mother Carmela of Jesus, and according to one her loving expression we are proposed to join adequately Martha and Mary, namely apostolic activity and contemplation. Fully inserted in the life of the Church, from her we draw the spiritual way for our sanctification and by her mandate we carry out the apostolic field  of the Congregation. (Const. 4).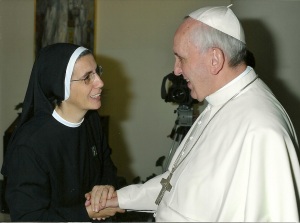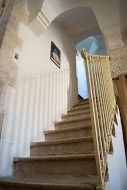 We do the best to grow in the generous  donation, in the humility, in the simplicity and in the service of charity.
Moreover this repayment of love to the Sacred Heart of Jesus  is animated  by  the spirit of reparation  practiced in the Congregation from its beginning.